Man and Van
Man and Van Can do Office Removals Too
Running a business in today's competitive market is tough.

You have to always keep an eye on expenses, while constantly trying new ideas for innovative new products or services in order for your business to stay relevant. And then there's the cost of advertising. So when you need to move your office, the removal itself needs to be considered carefully in terms of the benefits and costs that it will bring for your business. Whether you are moving to a new office because you need more space for your workers or products, or if you are leaving a particular space because the lease agreement has changed, you know that everything you do makes a difference to the business' bottom line.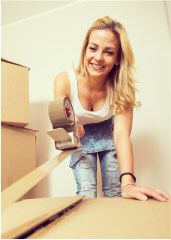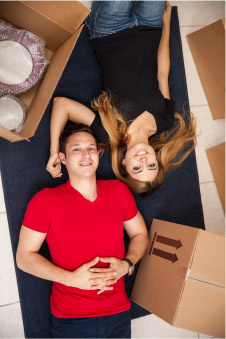 Many people think that a professional removals company means a large firm with massive lorries and a whole crew of people. Well, that type of removal company is not always necessary, and it is not always affordable, either. Small offices and large can both be moved by our Man and Van service quickly, efficiently and affordably.

One of the great things about House Removals and a Man and Van service is that it can be adapted specifically to your office or company's removal needs. If your business is run mostly online, you may not have much to move other than the furniture and the computers and printers. But if your company specializes in garden wares, for example, you will have much more stock that will need to be moved to a new location.

Insurance rates for these two moves will vary, but you can be assured that whatever your situation, a Man with a Van can take care of your removal.
Some office removals do indeed require large removals vehicles and a whole crew of people, including a removal advisor. But for many businesses, especially local, small businesses, this is simply an expense that they cannot afford. Affordable services are increasingly more important, especially in today's economic climate.

In order for us to stay competitive, we offer the best prices and the best services so that our clients are always satisfied. As business owners or managers yourselves, you know what unhappy clients are not very good for business.

We rely on referrals that people make to their friends and family members and word-of-mouth recommendations from past customers. Since this type of marketing is so crucial to us, we work extra hard to make sure that each client is totally happy with the results of their office removal when all is said and done.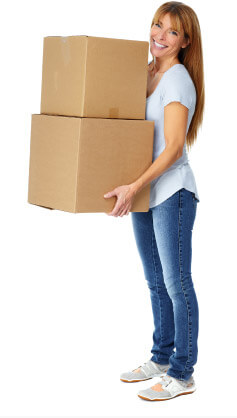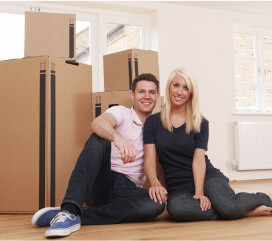 Offices include items that you likely will not find in most homes – large copy-printer machines, a number of desks, chairs and desktop computers, plus filing cabinets and lots of documents. When you are moving your office, you will likely need it done quickly, so don't think that a Man and a Van is just that – one man and one van. In fact, depending on what your needs are, we can add additional crew members and even additional vehicles or make more than one trip.

You will still find that you will be within your company's removal budget and you will have saved plenty over the other removal companies.
With Man with a van, it doesn't matter whether you have far to go or if you are just moving your office around the corner onto your town's Main Street where visibility will be better for your business. No job is too small and no trip too short because we know that there are occasions when a Man with a Van is just what you need. It is also important to remember that even if you have a small office, the removal is probably more work than you and your employees can complete on your own. If you want your employees to perform their best, it is not a great idea to ask them to work late in the night moving boxes. Instead, let them rest so they are fresh-faced for your customers the next day. We will handle the heavy lifting, the packing, the dismantling of the furniture and the packing of the sensitive documents in addition to the transport.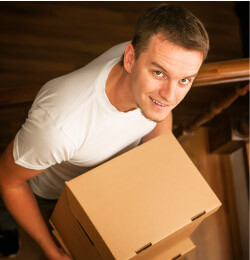 Not all removal companies can say that – most will show up and expect everything to be ready to be loaded onto the vehicle. At man and van, we know that most people don't have much experience moving an office – it is not something you do every day. But it is something that we do every day, so it is no trouble to find the right boxes, the right packing materials and load the van in the proper order.
Your business, if it is like most businesses, depends on many services. From couriers to solicitors, accountants to cleaners. And from each service, you expect to get good quality for what you are paying. There is no difference with man with van. You are paying for a service and you expect that service to be quality, speedy and efficient. Our Man and Van service, then, is what you are looking for when your office is undergoing a removal. Call us today on 020 8746 4357 to see just how much you can save when you hire man and van for your office removal.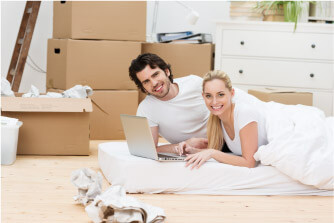 We have plenty of extras, but none of the extra fees that other companies charge.

In these tough economic times, it also makes sense to support local businesses, which we are. That is why we support are clients, most of whom are small, local companies that are moving into a larger space or moving into a space with a more affordable lease. By using a local company, you can surely find an acquaintance who has used our services in the past, meaning that you can get first-hand knowledge of just what we offer. And who will you trust more, a flashy advert on a large moving truck or someone you know and trust. Man and van is the company you can trust for office removals, near or far.
Our Testimonials
They made everything easy and great value for my money as well. We had a few issues with flash floods that led to several roads closure. The man in the van found a way to work around it. Quality, good value service, I highly recommend.
Removals House was far better than other man and van I have worked with. Good job!
I will recommend your man and van services to anyone in a heartbeat. Amazing job with the perfect crew. Unbeatable combination.
Removals House movers stacked things neatly to make it easier to unpack after they were gone. Excellent services, great prices, very efficient. Went the extra mile.
I was very happy with the man and van services I received. Am already looking forward to hiring their removal services before the end of the year. It was a pleasure. Thank you!
Removals House is incredible! They transported my old furniture at my nana's place for her famous end of year backyard sale. Kudos.
The movers knew how to move furniture and protect my floors. Highly skilled; the best in London. Thank you.
I felt like I didn't need to spend my money on moving companies. My every move was usually exhausting and it took so much of my time. My sister went ahead and hired Removals House without my knowledge after I mentioned I wanted to clear my garage. They have the best removal services ever. Am never lifting a finger again Thank you!
The experience was stress-free and simple; very friendly and professional man and van. If you need no problem moving, then call this company. Amazing outcome.
After looking through other man and van, Removals House offered me a package that worked for me, since I was with a strict budget. Thanks for making the move possible for my kids and me.