Home
5 Major Factors to Consider when Selecting a London Removals Company
When moving abroad, you may need a removal company to assist you in the packing, loading, unloading, and unpacking process. This is due to the fact that packing and transporting your things on your own is an extremely tiring experience. It is also very time-consuming to do those things on your own. So it is really advantageous to pay for the services of a removal company when moving to another country.
There are plenty of removal companies out there that offer different kinds of removal services. So how do you choose the right removal company for you? How do you know which removal company can provide quality service?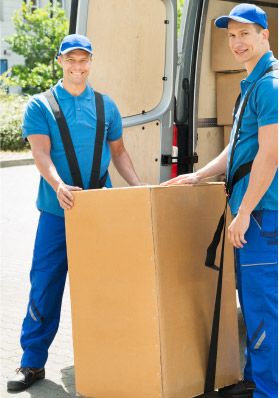 Here are 5 major factors to consider when selecting a removal company:
Always choose a local removal company when you plan to hire one. By hiring a local removal company, you get to save money. Remember, they charge by the hours for their service. If it is local, then it will not take them time to get to your place, so lesser hours charged. When selecting from the several removal companies available, choose the one that is from around your place.
Reliability and competency of the company is also a factor. Of course, you have to hire one that is already well-known. These are professional removal companies. They are known to offer you quality service. They do this because they are protecting their brand.

But then how do you know if the removal company is reliable and competent? Well, you can check their website and look up the testimonials they get from their customers. Also check if the removal company is a member of the British Association of Movers and the National Guild of Removers. Members of these organisations are known to be reliable and competent.
Insurance is also another factor that you must take into account. Do not hire a company that does not offer insurance. You need insurance for peace of mind on your part. You need to have your things insured because in the move, there may be possible loss or breakages of your things.
Recommendation from friends and family members is also another factor to consider when selecting a removal company. A good recommendation from friends and family members relieves you from any unease and apprehension. If you can not get a recommendation from friends and family members, then choose the one that demonstrates professionalism and a sense of courtesy when you first deal with them. You do not want to deal with rude and uncouth movers.
Another important factor to consider when hiring a removal company is the fee. But cheaper does not necessarily better. But if they are known to be cheap and provide quality service, then hire them. Beware of those ones that are very cheap because their workers may be lazy. Also beware of overpriced movers with mans and vans because they put hidden charges in your bill.
UK Coverage
There are many removal companies in the UK market alone. Be very selective in choosing the right people to help you move your things. You do not want them to get damaged or lost during the transit.

If you need a move in SW8 SW1 NW1 NW3 NW6 TW10 WC2 SW10 SW14 SW9 WC2 SW4 SW11 SW3 SW6 SW7 SW1 EC2 W4 W2 W1 TW9 EC1 EC4 WC1 EC3 SW19 SW20 KT1 KT2.
Please call us now 020 8746 4357
Our Testimonials
I want to say a massive thanks to their house removals team, extend my gratitude to everyone whom I had the pleasure of dealing with from this company. They're a professional firm, one that cares about its customer's needs.
I managed to hire their professional house removals service for a steal of a price. I don't know how Removals House keep their prices so low. The standard of the service certainly wasn't lacking.
I want to commend the top team of movers I had the pleasure of meeting for a job well done. Removals House really did send over a terrific team. I couldn't have wished for better help on an all-important day.
The movers Removals House sent over were a tremendous help. Nothing was too much trouble for their crack team of professionals. I'm very grateful for all they did for me on the day.
Show all