Home
5 Major Factors to Consider when Selecting a London Removals Company
When moving abroad, you may need a removal company to assist you in the packing, loading, unloading, and unpacking process. This is due to the fact that packing and transporting your things on your own is an extremely tiring experience. It is also very time-consuming to do those things on your own. So it is really advantageous to pay for the services of a removal company when moving to another country.
There are plenty of removal companies out there that offer different kinds of removal services. So how do you choose the right removal company for you? How do you know which removal company can provide quality service?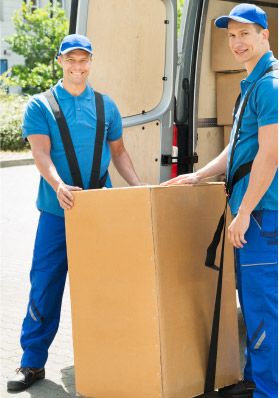 Here are 5 major factors to consider when selecting a removal company:
Always choose a local removal company when you plan to hire one. By hiring a local removal company, you get to save money. Remember, they charge by the hours for their service. If it is local, then it will not take them time to get to your place, so lesser hours charged. When selecting from the several removal companies available, choose the one that is from around your place.
Reliability and competency of the company is also a factor. Of course, you have to hire one that is already well-known. These are professional removal companies. They are known to offer you quality service. They do this because they are protecting their brand.

But then how do you know if the removal company is reliable and competent? Well, you can check their website and look up the testimonials they get from their customers. Also check if the removal company is a member of the British Association of Movers and the National Guild of Removers. Members of these organisations are known to be reliable and competent.
Insurance is also another factor that you must take into account. Do not hire a company that does not offer insurance. You need insurance for peace of mind on your part. You need to have your things insured because in the move, there may be possible loss or breakages of your things.
Recommendation from friends and family members is also another factor to consider when selecting a removal company. A good recommendation from friends and family members relieves you from any unease and apprehension. If you can not get a recommendation from friends and family members, then choose the one that demonstrates professionalism and a sense of courtesy when you first deal with them. You do not want to deal with rude and uncouth movers.
Another important factor to consider when hiring a removal company is the fee. But cheaper does not necessarily better. But if they are known to be cheap and provide quality service, then hire them. Beware of those ones that are very cheap because their workers may be lazy. Also beware of overpriced movers with mans and vans because they put hidden charges in your bill.
UK Coverage
There are many removal companies in the UK market alone. Be very selective in choosing the right people to help you move your things. You do not want them to get damaged or lost during the transit.

If you need a move in SW8 SW1 NW1 NW3 NW6 TW10 WC2 SW10 SW14 SW9 WC2 SW4 SW11 SW3 SW6 SW7 SW1 EC2 W4 W2 W1 TW9 EC1 EC4 WC1 EC3 SW19 SW20 KT1 KT2.
Please call us now 020 8746 4357
Our Testimonials
Great services. Friendly staff and fastest house moving company in London. And the best part, super affordable!
Removals House company services were the best I've ever had. They handled all my fragile items with extreme care. We all got more than we asked for!
Responsive and reliable; Kept me posted at all times. The Removals House movers were very polite and respectful the whole time they were at my house. I could tell that one of the guys was a smoker, and I let them know that smoking wasn't permitted at my premises. They abided to that, and he only took a smoking break after he was done. Completed the job quickly and very professionally.
The best house removal services; very efficient, careful and professional. Great services.
I still can't get over their amazing moving services. The movers were incredibly speedy and flexible. I would use them again. They are the best in London.
My husband and I hired Removals House for house moving services. I contacted them late in the evening, and they managed to slide us in. Super affordable, but most importantly, quality outcome.
In order to be more accessible to most of our clients, we had to relocate our offices to a more favourable and convenient location. I do not have to break the bank to get quality office removal services. The new location meant higher rents; therefore, every penny I saved worth it. Best removal services in London. Keep up!
Removals House is very open and their crew is very hardworking and dedicated. They gave me so much then I was hoping for. You cannot get this anywhere else. Worth every penny!
I was not sure if the services were this good or they were just exaggerating as most companies do. They moved swiftly, and we arrived on time despite the crazy Friday traffic. I loved their services. The best! Worth every penny. Thank you!
Removals House movers are prompt, friendly, fast, and super strong! I can't recommend them highly enough. They are the best.
Jeff and Collins did an amazing job. Thank you for the best removal experience.
Thank you Removals House team for going out of your way to make the whole process smooth for my family and me. Your crew somehow managed to make it a fun affair for the kids making an unforgettable day. The best movers in London areas.
The movers were super strong. They moved all the heavy stuff without even straining. A pleasure to work with highly recommend. Thank you.
Great home moving services right from pick up to delivery in my lakeside cabin. They were careful not to ruin any of the items. Amazing job! Would recommend Removals House in a second. Keep up!
Best moving experience you could ever wish for. The guys were amazing. Very efficient and organized. The price was very reasonable; this didn't compromise the quality of work. Would recommend to anyone!
The movers managed to move our office furniture to our new location. All that was done in just a couple of hours. I have worked with several moving companies, but no one compares Removals House. Good job.
I used Removals House for an in-town move from a storage unit to our local charity shop. The man in the van was very helpful. All I had to do is ask, and the movers gladly did it. Very professional and polite.
I had a great experience with Removals House. The house removal process was easy, and everything was professional. I can finally do something productive with the extra space. Thank you for the experience.
Great prices, quality delivery and unbelievable results; they are the best!
Great experience with shocking rates! The team was great and very efficient. I loved how they took care of my property, especially the fragile ones. Always a pleasure.