Greater London
Removals Greater London - We're Here to Help
When thinking about moving house, people rarely have a 'game plan'. The decision to move is made, and then a frantic search begins, looking for the perfectly located, sized and priced house is difficult, and it is no small achievement when the decision is made. But much remains to be done. Without any kind of strategy, the idea of transferring your utilities, informing establishments of your change of address, and compacting your life into cardboard boxes can seem daunting. It can often feel as if it will never all get done.

This kind of thinking can often panic people, removing the excitement from the whole experience. Here at Removals House we have a game plan, and more than that, we have a game plan meant for you. Give us a call today of 020 8746 4357 to see what it is we could do to make your life easier. Whether you simply need a man with a van, or a more thorough packing and transportation package, we can tailor make our service to your needs, organising your move so you don't have to.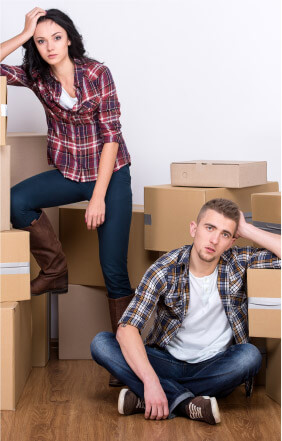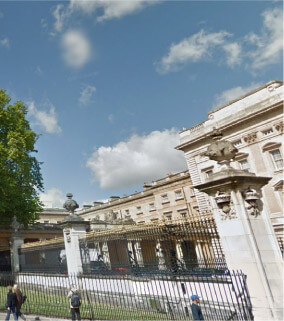 Greater London is the term used to describe the region of that includes the City of London and the 32 London boroughs. The area is around 607 square miles, and has a population of approximately 8, 174,000, making in the most densely populated area of the country. Many historical and cultural landmarks can be found within the region. From Buckingham Palace to Big Ben, the Houses of Parliament to The Tower of London, there is much to immerse yourself in.

As well as these educational experiences, the entertainment industry is rife here, with regular award-winning productions playing across the West End, and top attractions such as Madame Tussauds and The London Dungeons drawing in visitors from around the world.
It is well known that London is one of the most expensive places to live in the country, but within the region, there is still enormous variation in house prices. Traditionally the boroughs of Knightsbridge and Fulham are some of the most expensive, and any property overlooking the River Thames is sure to come with a hefty price tag.
Located further from the centre, areas such as Tooting, East Clapton and Sheperd's Bush are much more affordable for those with a lower income, or young professionals looking to flat share. As with all large cities, there is accommodation suitable for everyone, regardless of age or profession. In terms of employment, many people are moving to the capital in order to search for work at this difficult economic time as there are still many opportunities in Greater London, with over 90% of those in the area in a regular job. Central London is considered the centre of U.K industry, with the head quarters of most banks, entertainment companies, and publishers all located within the region. Whilst each industry is often most heavily concentrated in one area, all are easily accessible through the excellent transport links.
If you have found a property in Greater London and need the assistance of a removal company to make your transition easier, then give Removals House a call on 020 8746 4357 to discuss your options. A removals company can provide a service that ensures you are able to get excited about this new stage in your life, rather than feel overwhelmed with all that has to be done before moving day. Our services include an initial reliable evaluation, packing and unpacking, man with a van, and transportation.
Call us today on 020 8746 4357 and we'd be happy to chat about your different options. This is your move and we can tailor our service to your needs, helping you find the 'game plan' that makes you feel most confident.

Our Testimonials
I got them on board for removals and the team they sent over did a top job for me. There was lots of heavy lifting to be done, a long way to move everything. But they handled everything like the professionals I'd been hoping they'd be.
I got their man with a van on board and things went wonderfully throughout the day in Greater London. It turns out his moving day help was all that was needed.
I want to thank this moving company for all they did for me on the day. It was already a stressful experience. It would've been even more so had it not been for their professionals handling things throughout the day.
The man with van arrived on the dot and was raring to go. He had everything loaded up into his van in no time, with ease, and made good time to my new place.
Show all