South East London
South East London Removals for You to Choose
As with all important things in life, moving house takes a lot of forward thinking. From the initial decision to upsize, downsize or seek out a better location, to the seemingly endless list of people to notify, right up until the final big day. Whilst a lot of it is very exciting, some of the tasks are not only dull, but downright stressful if you attempt to tackle them alone. That is where house removals comes in.

A removal company is a great way of taking some of the stress out of your move, because, as we're experts in the field, we know what to do in order to make the transition run smoothly.
Whether your simply looking for a man with a van, or want a more thorough service, give us a call today on 020 8746 4357 to find out how we can help you out.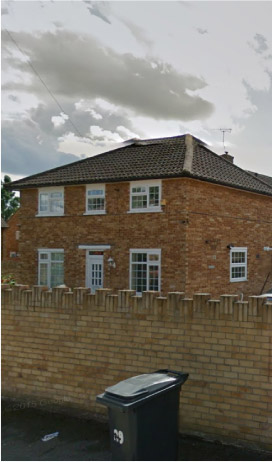 In 2008, the sub regions of London were revised to become South West London, North East London, North London, West London and South East London. Lying south of the River Thames, South East London is large, though has a smaller population than many other sub regions and contains the boroughs of Bexley, Bromley, Greenwich, Lewisham and Southwark. Postcode areas within the region include the coveted SE1 – SE11 where many luxury homes along the River Thames can be found, to the less exclusive SE19 and SE25 where many affordable residences can be purchased or rented in the Croydon area.
The area has a population of around 1.3 million, but offers only 500,000 jobs. However, the fact that the area is covered by London's excellent transport links, be it buses, trains or tubes, mean that it is very easy to travel to work.

Those living in South East London, can easily commute to the city centre, or the commercial hub of West London, meaning that many residents opt to work in these more central parts of London.
In terms of London house prices, this sub region is generally one of the more affordable areas, with some houses even falling into the 'budget' category. If you are a first time buyer, or a young professional looking for shared accommodation, this is a great place to start your new life in the U.K's capital.

The abundance of shopping centres, cinemas, theatres, parks and societies ensure that residents and visitors are never bored.
If you are moving to South East London and would like some help or advice, then give Removals House a call on 020 8746 4357. We know the area well, and will be able to assist you in the journey to your new home. We offer a full range of services, from an initial costing, man with a van services, clearing, packing and unpacking and transportation. We can provide a reliable quote, taking into account the distance and size of your move, and are able to tailor our removals service to your needs. If you would like us to assist in the packing, giving you more time to focus on the important things, then we are able to help in this way. Moving is an incredibly important time, and we understand that it's essential to get it right.

By calling us, you can start the process safe in the knowledge that we have it under control.
Our Testimonials
I hired this moving company for a large-scale move to South East London. We went over everything beforehand and I was very happy with what they put into practice on the day.
J. Livingstone
2022/01/31
I kept hearing scare stories about what it would be like house moving to South East London. I didn't experience any of that. No issues arose. That's all down to the professional help Removals House provided.
The house removals process was handled brilliantly by Removals House. Thanks to their professionals handling things, I didn't have a thing to worry about throughout the day. It was a great, expertly handled service.
What their domestic removals team did for me in South East London meant I could enjoy a smooth and uneventful move, which was just what I wanted. I want to thank the brilliant, hard-working team from Removals House for making it happen.
Show all